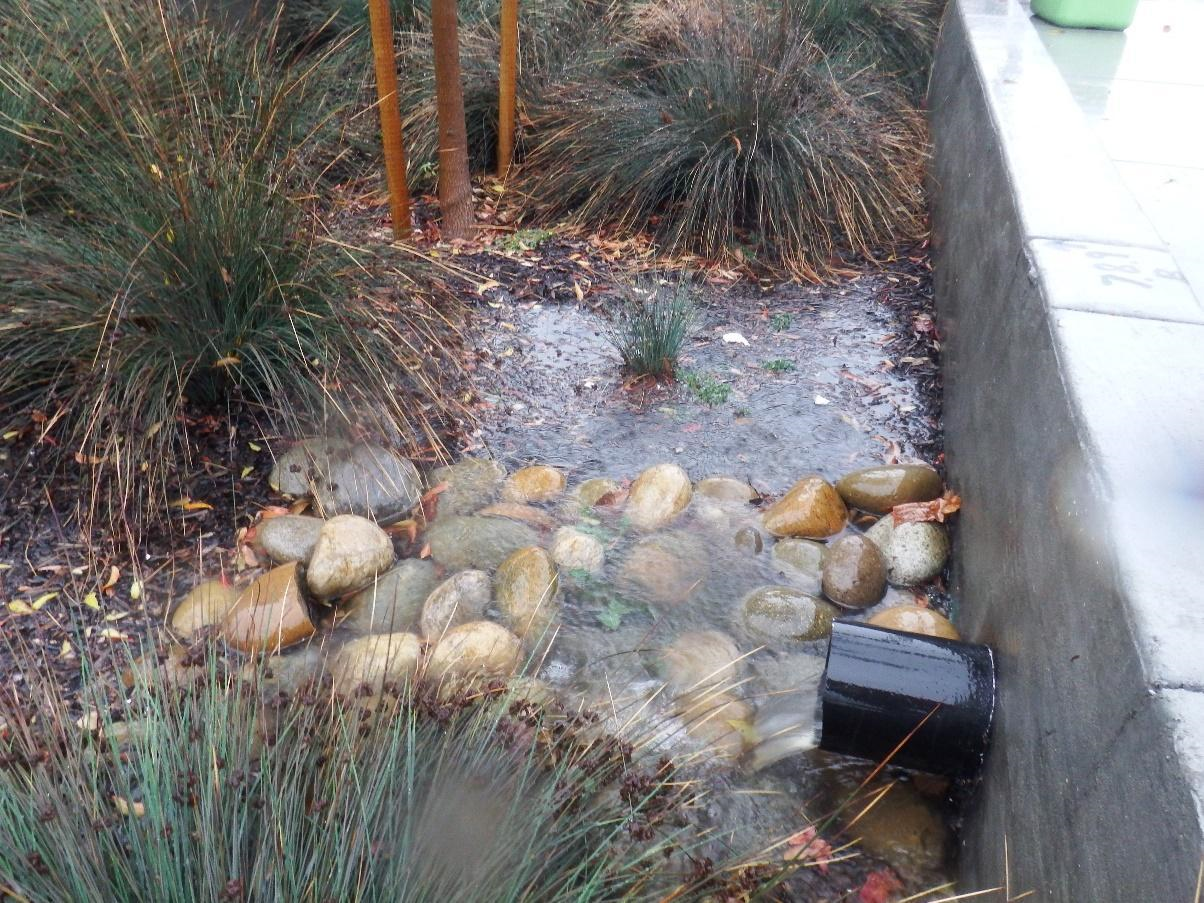 In this task, SFEI and Zone 7 are informing regional green stormwater infrastructure (GSI) planning, with input from the cities of Dublin and Pleasanton, two of the three major cities in Livermore Valley and the majority of impervious surface present. As with other municipalities in the Bay Area, Livermore Valley cities are required by the MRP to address stormwater-related water quantity and quality issues through GSI implementation. Achieving these goals can also serve stream management goals for flood protection, adequate water supply, and healthy habitats.
Preparing for the Storm aims to enhance coordination and communication between cities and Zone 7. Through GIS analysis and modeling, involving the use of the GreenPlan-IT Toolkit, the project will prioritize locations for GSI implementation and quantify peak flow and PCB load reductions. Ultimately, the urban greening analysis developed by the Preparing for the Storm partnership will help to enhance stream and watershed resilience, reduce peak flows, and improve water quality.
Please check back for more information.